Panda Express Commits to $8 Million Gift to Support Children's Hospital Colorado
Largest Corporate Commitment to Date will Fund Patient and Family Makerspace
Panda Express®, the largest family-owned and operated Asian dining concept in the U.S., committed to a gift of $8.3 million to Children's Hospital Colorado over the next 10 years through its Panda Cares Foundation, the philanthropic arm of Panda Restaurant Group, which owns Panda Express®. This multi-million-dollar gift is the largest corporate commitment in the history of Children's Hospital Colorado Foundation.
The Panda Cares® Center of Hope is a nationwide initiative in partnership with Children's Miracle Network Hospitals (CMN Hospitals). The Panda Cares® Centers of Hope across the country are made possible by donations from Panda Express® guests and associates. The Centers of Hope promote healing by providing specially curated programs that address each child's entire well-being, including their mental, emotional, physical and spiritual needs. Funds raised in-store and online go to each store's local community.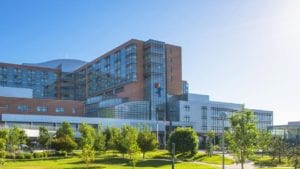 The more than $8 million donation will support the establishment of a Panda Cares® Center of Hope at Children's Colorado, which will host a Science, Technology, Engineering, Arts and Mathematics (STEAM) makerspace for patients and families. The space will include new computers, 3D printers, green screens, laser cutters, digital instruments and more. The Panda Cares® Center of Hope will be a place where patients and families at Children's Colorado can create, learn and explore as children heal. Panda Express® will also provide mobile makerspace carts to ensure that patients who cannot leave their hospital rooms can also take part in these opportunities to design and construct various activities.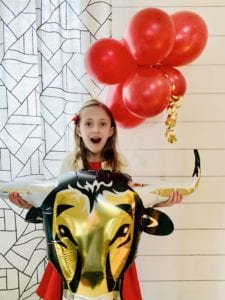 Since 2007, Panda Express® and Children's Miracle Network Hospitals have partnered together to change kids' health and change the future. To date, Panda has raised more than $100 million for numerous CMN Hospitals, including over $1 million for Children's Colorado.
"We are so grateful for our partnership with Panda Express® at Children's Colorado," said Jennifer Darling, president and CEO of the Children's Colorado Foundation. "This extraordinary gift will allow our Child Life teams to provide kids with a space to be creative, inspired and inventive as part of our healing environment. On behalf of all the patients and families we serve, we are so proud to be the recipient of this donation – and are so grateful for Panda Express® and the Panda Cares Foundation for their incredible generosity and commitment to our mission."
________________________________________________
About Children's Hospital Colorado Foundation
Children's Hospital Colorado Foundation is a nonprofit organization dedicated to advancing the mission of Children's Hospital Colorado. Founded in 1978, the Foundation supports Children's Colorado by inspiring and facilitating philanthropic investment and engages and informs the community about the impact that philanthropy has on the health and well-being of children. Every donation to Children's Colorado provides innovative, family-centered care and fuels research that will lead to new treatments and cures for children. For more information, visit ChildrensColoradoFoundation.org, or connect with us on Facebook, Instagram and Twitter.
Children's Hospital Colorado complies with applicable Federal civil rights laws and does not discriminate on the basis of race, color, national origin, age, disability, or sex.
ATENCIÓN: si habla español, tiene a su disposición servicios gratuitos de asistencia lingüística. Llame al 1-720-777-9800. CHÚ Ý: Nếu bạn nói Tiếng Việt, có các dịch vụ hỗ trợ ngôn ngữ miễn phí dành cho bạn. Gọi số 1-720-777-9800 http://www.hhs.gov/civil-rights/for-individuals/section-1557
About Panda Express®
On a mission to inspire better lives, Panda Express, an American Chinese Trailblazer, is the largest Asian dining concept in the U.S. Family-owned and operated since 1983 by co-founders and co-CEOs Andrew and Peggy Cherng, Panda Express is best known for creating a wide variety of industry-first recipes, including its best seller the Original Orange Chicken® and award-winning Honey Walnut Shrimp, which have defined the category of authentic American Chinese cuisine. Each dish at Panda Express, including the Wok Smart® selections, is thoughtfully crafted with quality ingredients and inspired by bold Chinese flavors and culinary principles. The restaurant brand has more than 2,200 locations throughout the U.S. and has introduced American Chinese cuisine to more than ten international countries. Powered by this global family of associates, Panda Cares, the organization's philanthropic arm, has raised more than $216 million and countless volunteer hours in bettering the health and education for over 12 million youths as well as supporting communities in need since 1999. For more information, visit pandaexpress.com, or find us on Facebook, Twitter or Instagram.